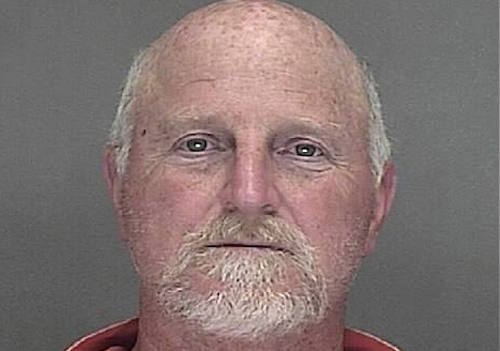 ASHWAUBENON — A 60-year-old New London man was arrested May 23, 2016 in Ashwaubenon and is accused of exposing his genitals to a child in local restaurant.
Randolph Lill was arrested and booked into the Brown County Jail on charges of exposing genitals to a child and probation violation.
Officers were called about 7 p.m. on May 23 to investigate a suspicious person who had just left a restaurant and who the workers believed was a male party who had been exposing himself to customers in the past, according to an Ashwaubenon Public Safety news release.
Officers were told he was driving a black Chevrolet Trailblazer with stickers on the back window and no license plates.
Investigators have been investigating several other reports of similar activity over the past two years.
An officer located the vehicle and spoke with the male party about the allegations while another officer took a complaint from a juvenile female who reported the male exposed his genitals to her while she was in the restaurant.
Prosecutors allege the male wore shorts which were slit up to the groin area and he had a medical type bandage on his leg.
Ashwaubenon authorities are releasing a photo of Lill and his vehicle and asking anyone with information on similar violations to contact their respective law enforcement jurisdiction.
Comments
comments