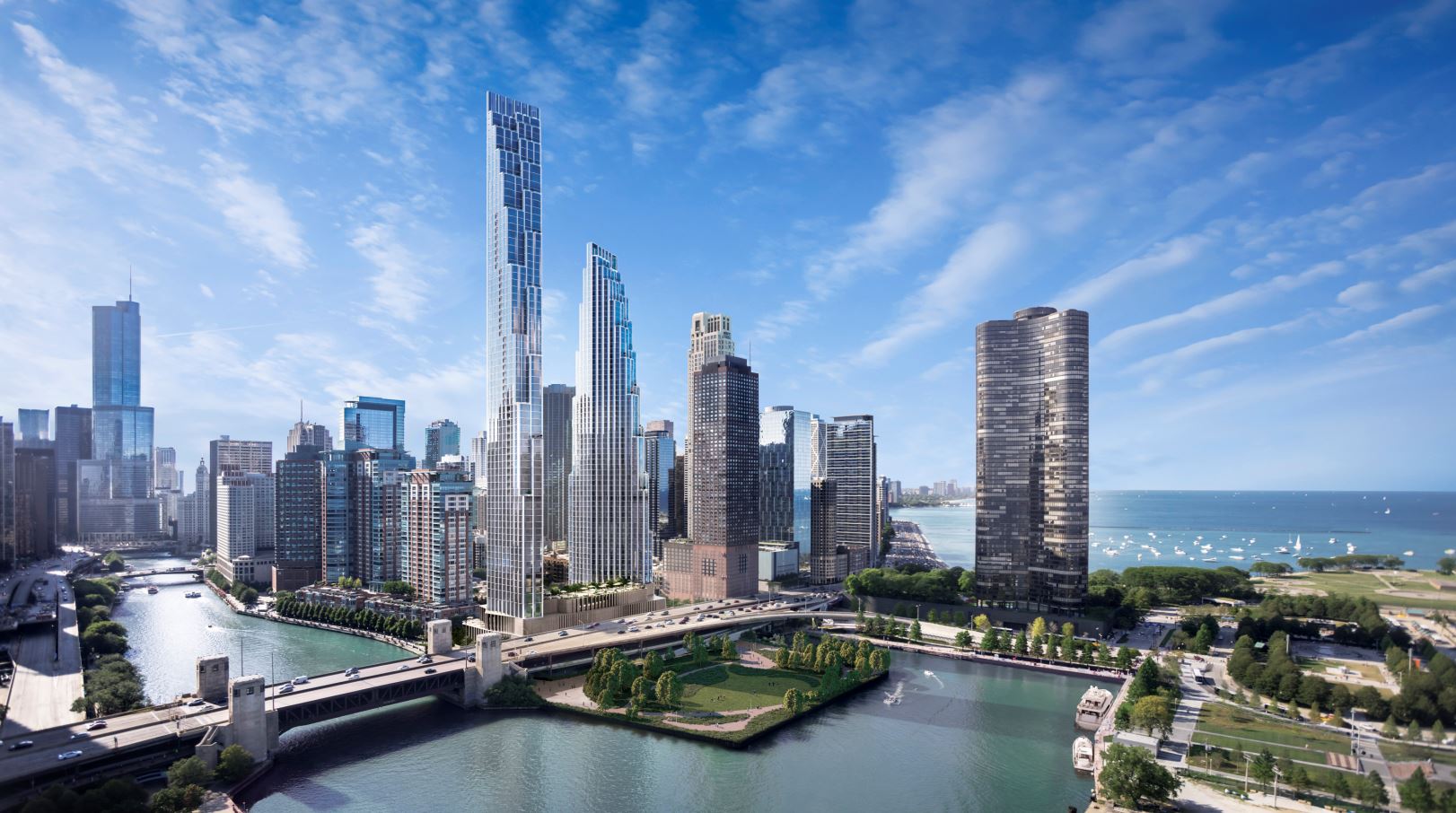 (GOLD COAST SHORE REPORT) — The high-rise project proposed for the 400 block of Lakeshore Drive has stalled following objections to the plan from 42nd Alderman Brendan Reilly.
"As it stands, this project remains stalled and will not move forward," Reilly wrote today in an email. "In the event the developer chooses to address the legitimate concerns regarding their proposal, my office will be sure to provide all impacted neighbors with an update."
Among the changes the Reilly is demanding:
Access to the site via East North Water Street must be significantly restricted
Proposed hotel use should be eliminated
Podium height and bulk must be reduced
Make greater use of the Lake Shore Drive access ramp system and below grade parking system to manage deliveries, services vehicles and pick-up / drop-offs.
Developer must assemble a security plan for the Riverwalk and DuSable Park
Elimination of the proposed Ogden Slip Public Esplanade
Reilly sent a detailed memo to the project's development team on Aug. 13 detailing the priority issues that the developer must address before their project could receive additional consideration for approval.
"Unfortunately, several weeks later, Related Midwest provided me with a response that did not adequately address any of the major concerns about their proposal," Reilly said.
"I have informed Related Midwest that the 400 North Lake Shore Drive Proposal will not be moving forward in its current form and is therefore rejected."