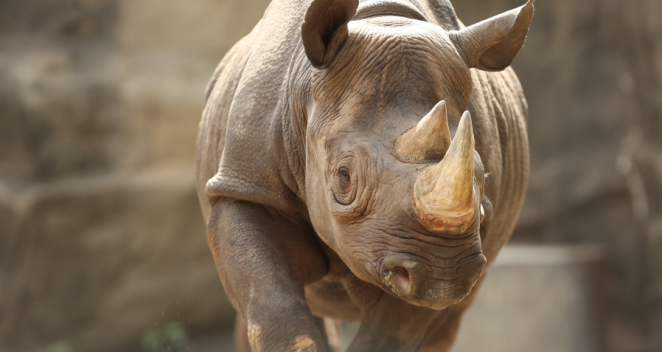 CHICAGO — Kapuki, the Lincoln Park Zoo's 13-year-old female eastern black rhinoceros, is pregnant. The calf is expected to arrive in May, according to a blog post Wednesday from the zoo.
"The potential of a successful calf means much more than a cute face at the zoo. A birth represents preservation of a critically endangered species that faces a lot of challenges," sCurator of Mammals Mike Murray said. "We remain cautiously optimistic that Kapuki, as an experienced dam, will know just what to do."
Kapuki and Maku, a 33-year-old mail rhino, had previously been successful in producing offspring as with the case of the birth of King in 2013.
The zoo will post regularly to Facebook, Instagram, and Twitter