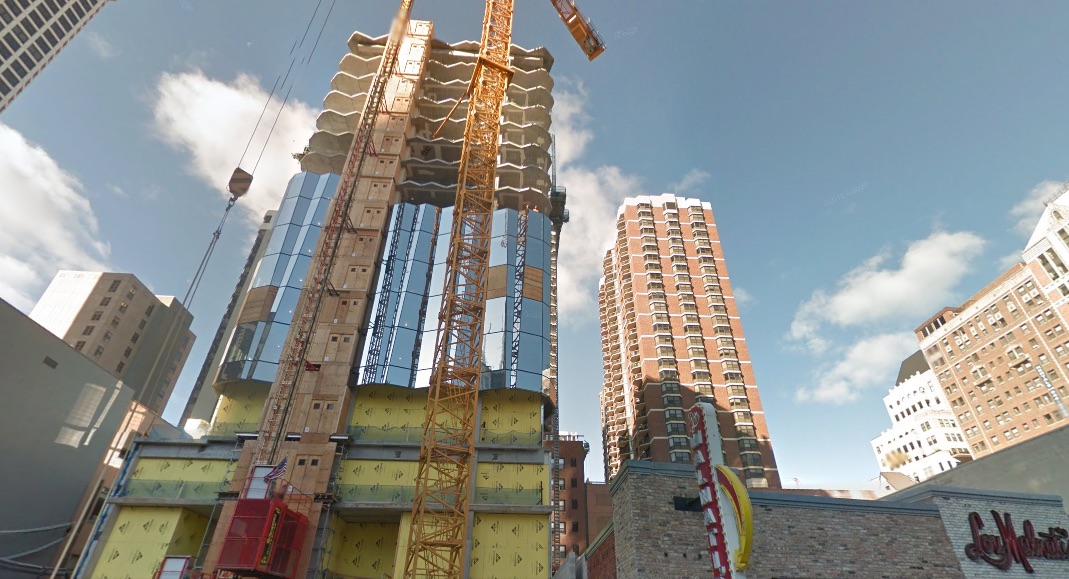 GOLD COAST SHORE REPORT — Starting Monday, Feb. 27, 2017, Alliance Glazing & Technologies will be conducting crane operations at the Cedar Hotel, located at 1112 N State St.
There will be a 75 ft. curb-lane closure with periodic sidewalk detours, according to a news release from 2nd Ward Alderman Brian Hopkins.
Crane operations will take place overnights, from 8 p.m. to 6 a.m., according to the CDOT Permit, No. DOT766025.
The project is expected to last two weeks as they install the bay windows and 18th-floor wall screen.
Residents with complaints or concerns should contact Hopkins office at Ward02@cityofchicago.org or calling 312-643-2299.
Comments
comments