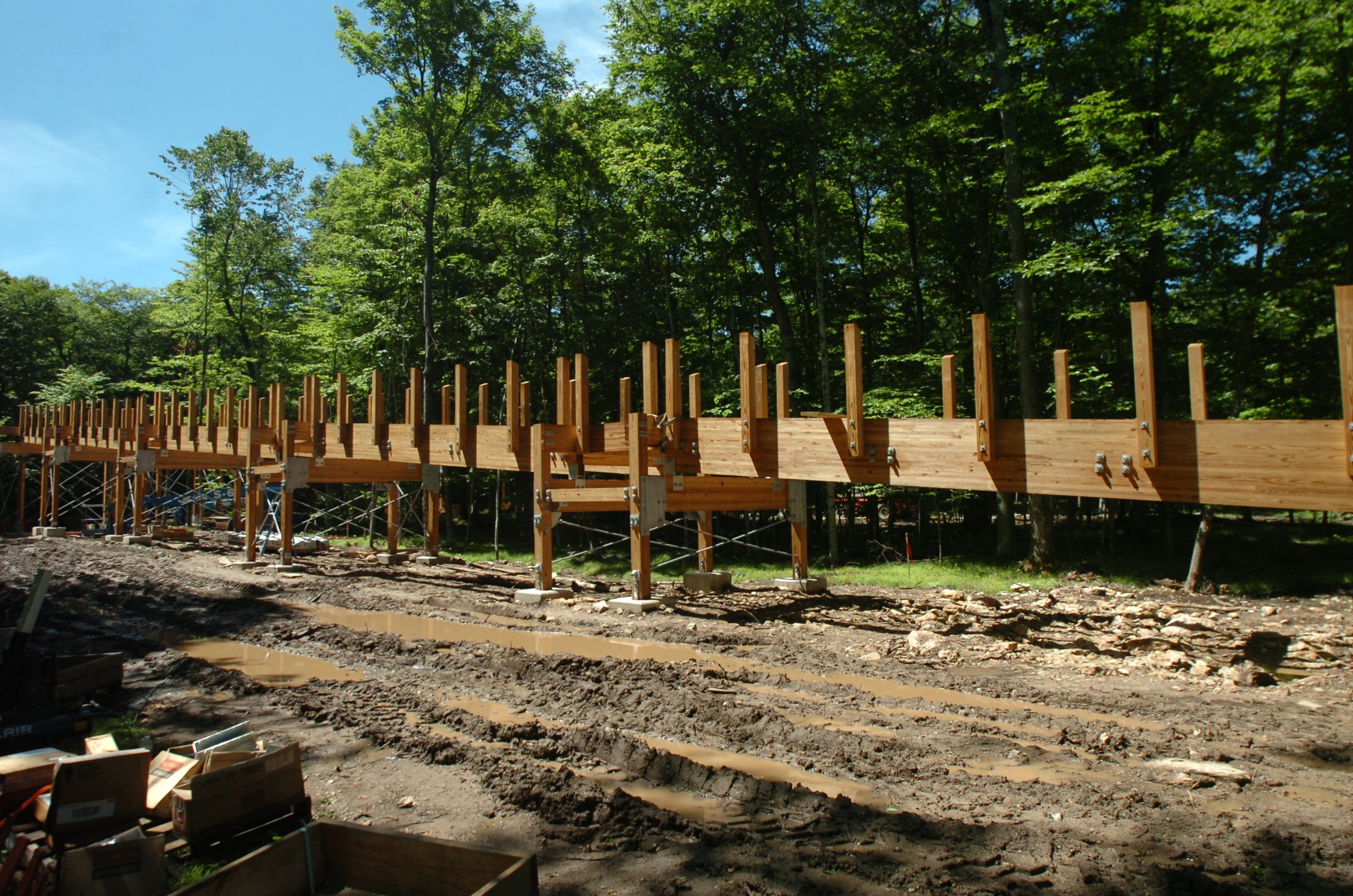 FISH CREEK — Construction is well underway on Peninsula State Park's Eagle Tower.
The replacement for the aging previous tower will once again offer sweeping views of Green Bay, however the addition of an accessible ramp will make the views available to all.
Footings were poured early this summer, and work continues on the ramp portion of the tower.
The previous tower closed in 2016 and was removed because of structural concerns.
Soon after, The Friends of Peninsula State Park started a fundraising drive to rebuild the tower. In August of 2018, their financial goal was met.
It took until October of 2019 to be able to move forward with the plans for construction.
The new design for Eagle Tower consists of a 60-foot observation tower with a 1,000-square foot observation deck and an 850 foot long wheelchair accessible ramp, according to the Friends of Peninsula State Park.
The new ramp will also feature an additional observation deck.
Construction on the entire project is projected to be completed by the end of 2020. The finished tower is expected to open to the public by Spring of 2021.