WASHINGTON — Despite what Americans saw televised live from Washington, D.C. on Jan. 6, Sen. Ron Johnson continues to downplay the deadly storming of the Capitol.
In an appearance Monday on on WISN's "The Jay Weber Show" Johnson attempted to sow doubt on the notion that there were armed insurrectionists at the Capitol that day.
"The fact of the matter is this didn't seem like an armed insurrection to me. I mean armed, when you hear armed, don't you think of firearms?" Johnson said. "Here's the questions I would have liked to ask. How many firearms were confiscated? How many shots were fired? I'm only aware of one, and I'll defend that law enforcement officer for taking that shot."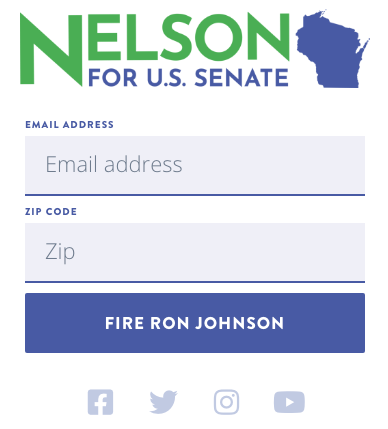 President Donald Trump was eventually impeached on a charge of inciting the insurrection where five died, but was acquitted in his Senate trial.
Johnson voted to acquit, while Wisconsin's other senator, Democrat Tammy Baldwin, voted to convict.
Democrat Tom Nelson, the only announced senate candidate for the 2022 election, has been pushing for Nelson to resign for his refusal to acknowledge that Trump lost the election to Joe Biden.
"It is deeply disappointing — but not at all surprising — that Sen. Ron Johnson voted to acquit President Trump in the impeachment trial. After all, if Sen. Johnson had voted to acquit, he'd be voting to admit his own guilt," Nelson said. "No senator did more to fan the flames of election fraud conspiracies and incite the insurrection on Jan. 6 at the Capitol."
On Monday, House Speaker Nancy Pelosi said Congress will establish an independent, Sept. 11-style commission to look into deadly insurrection.
The commission will "investigate and report on the facts and causes relating to the January 6, 2021, domestic terrorist attack upon the United States Capitol Complex … and relating to the interference with the peaceful transfer of power," Pelosi said.