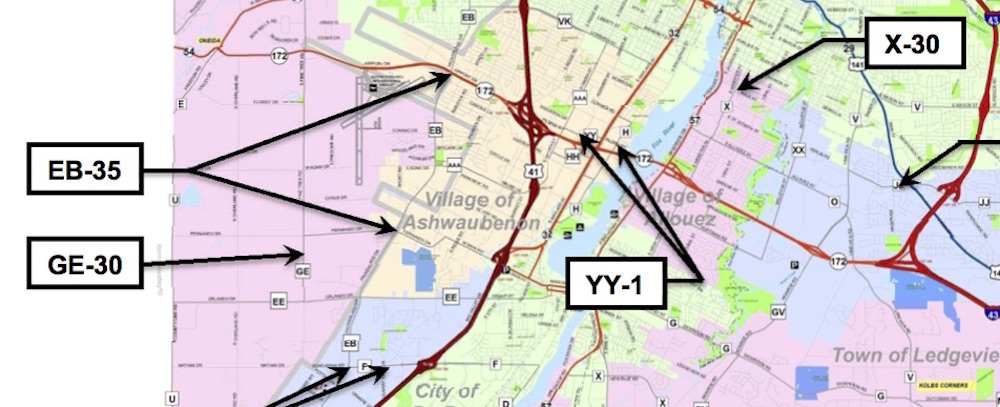 ASHWAUBENON — Motorists will continue to see traffic control barrels and construction activity along Pilgrim Way from Ashland Avenue to Holmgren Way. The construction on that project began last week, May 16, 2016.
This section of roadway has been in the design stages for 4 years waiting for the I-41 work to get to a point that would allow the construction phase to start on Pilgrim Way.
Traffic flow off of STH 172 will be maintained at all times but once onto Pilgrim Way, traffic will be directed to Holmgren Way or Ashland Avenue depending upon the project stage.
The first stage of the project, lasting from May 16th through June 23rd, will have Pilgrim Way closed from the STH 172 off-ramp to Ashland Avenue.
Traffic will flow to Holmgren Way and then follow the detour route to Vanderperren Way to gain access back onto Ashland Avenue.
Brown County is the jurisdiction leading this project in cooperation with the Wisconsin Department of Transportation.  Clicking on this link will get you to the project webpage for further information and construction contacts.
Work is scheduled to be completed by September 1st at which point in time full operation of the roadway will resume.