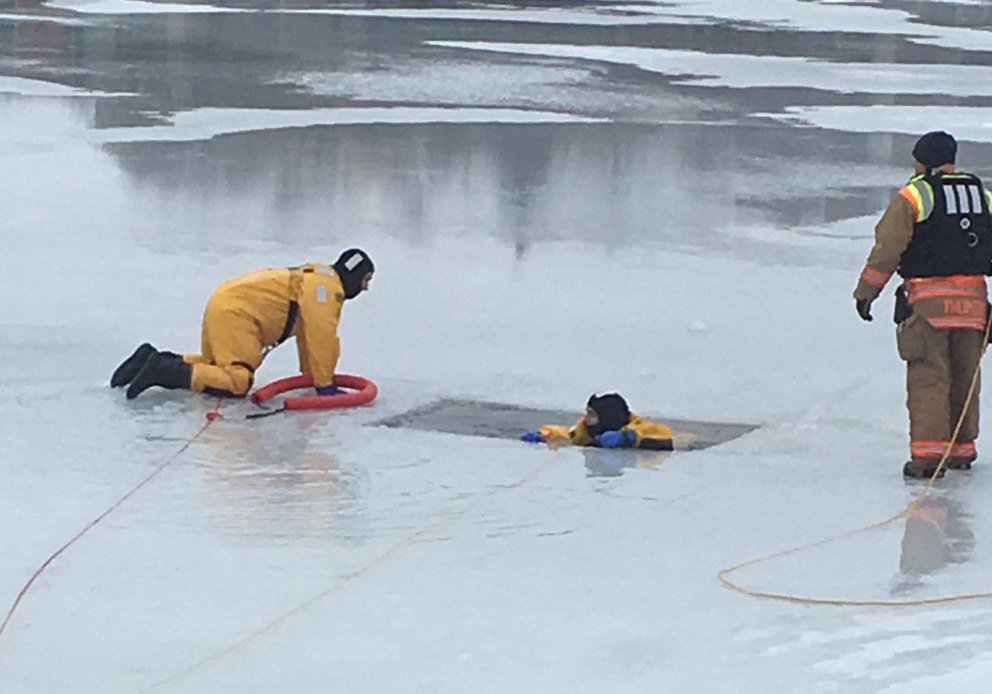 ASHWAUBENON — With temperatures rising to near 50 degrees this weekend, the timing of recent ice rescue training couldn't be better.
Ashwaubenon Public Safety and the De Pere Fire Department held a joint training exercise Tuesday, Jan. 17, 2017 along the Fox River.
Although this weekend is a Wisconsin DNR free fishing weekend, ice conditions on Green Bay are treacherous.
Large cracks that opened up last week, according the the DNR, and ice has been broken up and refrozen, making entry onto the bay difficult in places.
There have been multiple reports of anglers getting stranded as cracks are opening and there have also been reports of vehicles and ATVs going through the ice.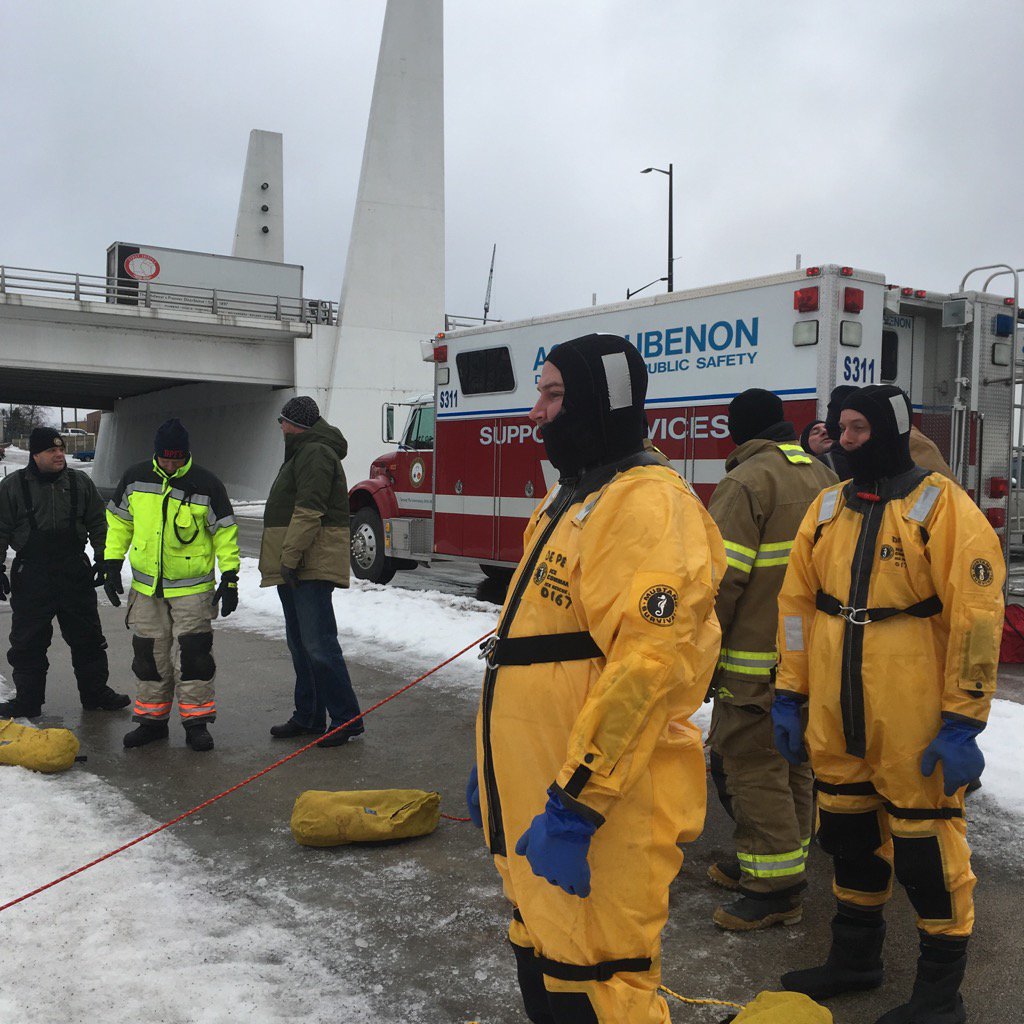 Comments
comments