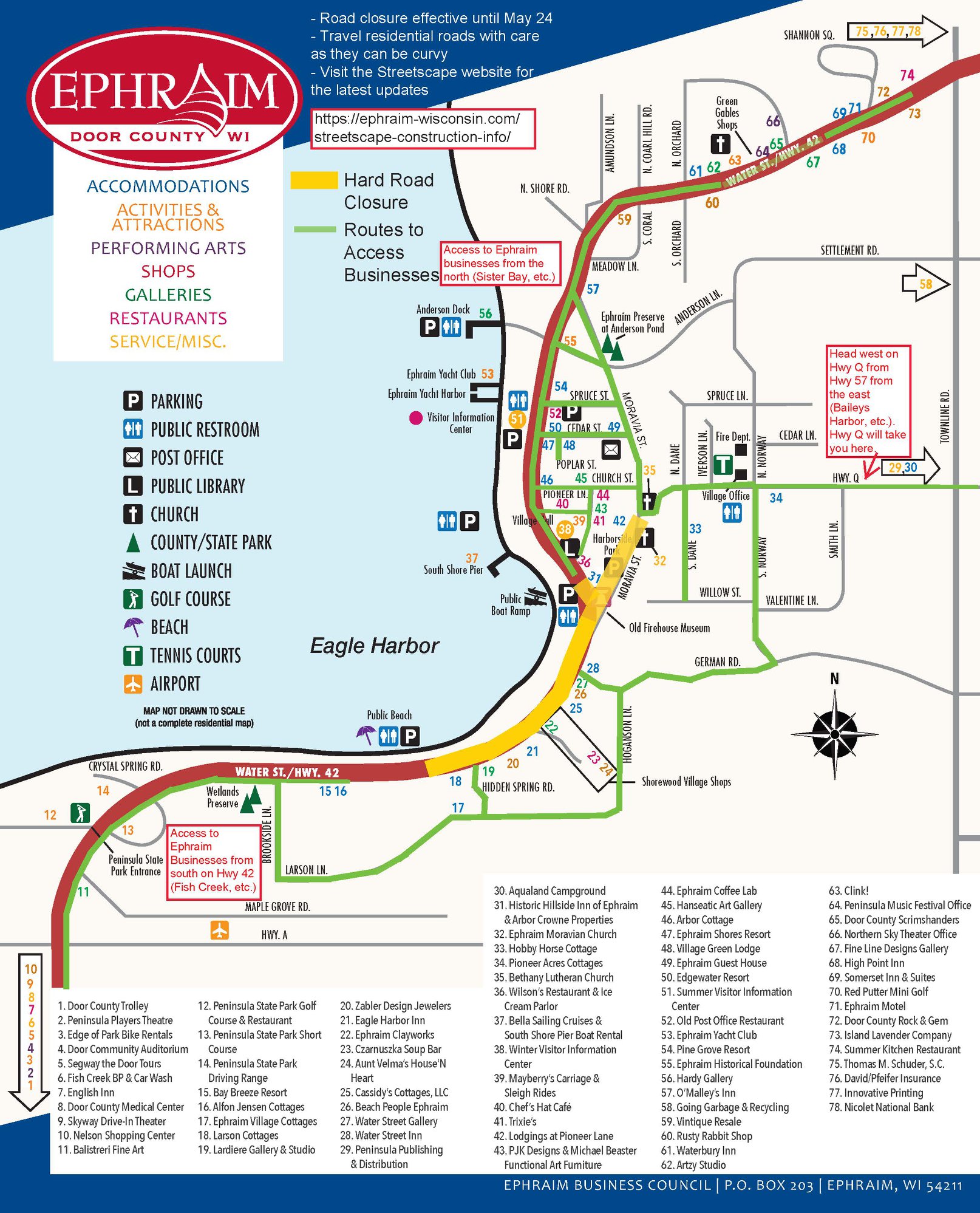 EPHRAIM —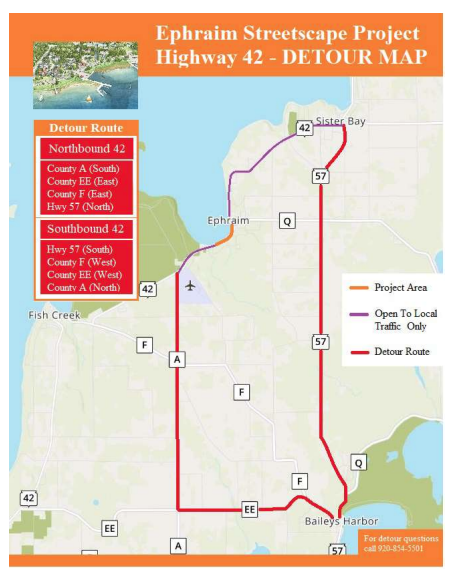 The main road through downtown Ephraim is expected to be closed through May 24 while work progresses the the Village of Ephraim Streetscape Project.
The Ephraim Business  Council has produced a map showing how to get to businesses while the road is closed.
The project includes underground utility burial from our Wetland Preserve North to German Road, new decorative streetlights from Brookside Lane to Anderson Dock, and a reconstruction project of State Highway 42 from Village Beach north to the Firehouse Marina.
The reconstruction portion of this project will result in a full closure and detour of Highway 42 from March 18, 2019 to May 24, 2019.
To accommodate summer tourist traffic the second phase of the project (May 25, 2019 to the end of June 2019) will see construction continue however Highway 42 will be reopened under flagging operations.
More on the project is HERE.
Reconstruction Project Staging
Stage 1 (March 18, 2019 – May 24, 2019)
Highway 42 closed to thru traffic
Business and resident access within construction area to be maintained at all times
Detour of Highway 42 traffic onto County A from the intersection of County A/Hwy 42 in the Village of Ephraim to County EE to County F to Highway 57 in the Town of Baileys Harbor to Highway 42 in Sister Bay at the intersection of 42/57
Stage 2/3 (May 25, 2019 – June 28, 2019)
Highway 42 open to thru traffic
Business and resident access within construction area to be maintained at all times
Lane closures of Highway 42 occurring under flagging operations during non peak hours (Sunday 9:00 pm to Friday noon)
Comments
comments