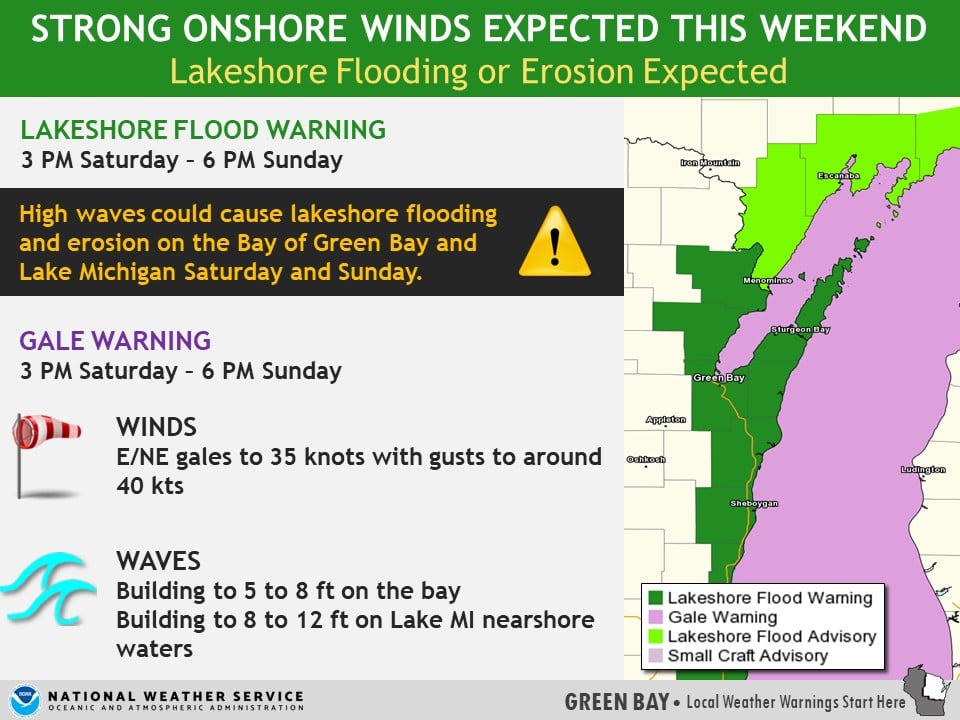 DOOR COUNTY — A lakeshore flood warning has been issued for all of Door County.
High waves driven by heavy gusts could cause flooding and erosion on the Lake Michigan side of Door County, according to the National Weather Service in Green Bay.
East to northeast gales to 35 knots with gusts around 40 knots are expected during Saturday afternoon, Nov. 30, 2019, through Sunday afternoon.
Waves will build to 5 to 8 feet on the bay and 8 to 12 feet on Lake Michigan tonight and Sunday. The high waves are expected to cause coastal flooding and beach erosion later today through Sunday afternoon.
Along with the wind, a heavy band of snow is expected overnight, dropping from 12-18 inches on the peninsula.
Comments
comments